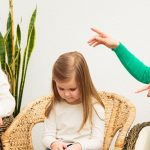 Register Today!   Parents Forever is a 3-hour "co-parenting" class for parents in the process of divorce, already divorced, or never married but separating.
It will be held in 2020 on these dates:
Dates:   August 18th, September 22nd, and November 12th.
Time:  6:00 – 9:00 pm
Location:  Due to COVID-19 August 18th Parents Forever Class is being offered via Zoom!
Cost:  $20.00 cash or check (Class fees are reduced because of COVID-19)
Register now for the next Parents Forever class with this registration link:  https://forms.gle/nEmazsLmVQBW6yfV9.
Questions, contact Missy Bablick at 715-537-6254 or email missy.bablick@wisc.edu.