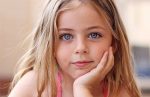 Raising a Thinking Child Classes will be held on Tuesdays, May 26th, June 2nd, 9th, 16th, 23rd, and 30th.  They will be held from 8:00 – 9:15 pm in the evenings.  Classes will be held ONLINE using a FREE zoom meeting app.  You can join from your computer, tablet, or smart phone from the comfort of you home.  Instructors will reach out to each participant upon registration to schedule time to practice using the zoom app.
Registration deadline:  May 12th.
Register online @ https://forms.gle/HXoR841svRK79d3t5.  For questions or to register via phone, call Beth at 715-349-2151.
Cost:  Due to COVID-19 the course cost is being waived to reduce financial strain on families.
For more information about the class, click on the link for the flyer . . . May 2020 Raising A Thinking Child Flyer.