These Triple P – Positive Parenting Program seminars will provide parents of children ages 0-12 with a toolbox of strategies to raise confident and healthy children, build strong family relationships, manage behavior, and prevent problems from happening in the first place.  Participate virtually from the comfort of your own home and walk away with more knowledge and confidence as a parent!  Attend one, two, or all three seminars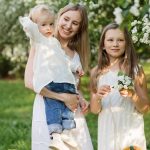 .
There are 3 sessions:
Session 1 – The Power of Positive Parenting
Tuesday, January 5th, from 6:30 – 8:00 pm
Session 2 – Raising Confident, Competent Children
Tuesday, January 12th, from 6:30 to 8:00 pm
Session 3 – Raising Resilient Children
Tuesday, January 19th, from 6:30 – 8:00 pm
Cost:  FREE
Location:  Via Zoom for residents of Barron, Burnett, and Washburn counties and across the state.
Register at this link:  https://forms.gle/crRH683CjGSqb7Cd8.  Contact Missy Bablick for more information:   missy.bablick@wisc.edu or call 715-537-6254.
Click here for a flyer about the program . . . January Triple P Seminars 2021