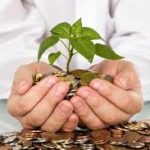 Pre-requisite for Master Gardener Volunteers.
For those who are interested in an in-depth UW-Madison, Division of Extension Horticulture course the new Foundations In Horticulture course will begin in September for 12 weeks.  Registration deadline is August 13th, 2021.  This course is a pre-requisite for the Master Gardener Volunteer program.  Residents of Burnett, Sawyer, and Washburn counties (and adjacent counties) are among the twenty-seven counties eligible for this initial offering.  It will be offered each fall with limited enrollment.
Go to UW-Madison, Division of Extension, for detailed information on this announcement.