Extension Workshop to be Held March 2, 2023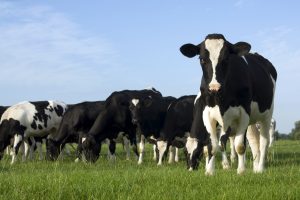 "Tackling High Dairy Input Costs" to be held on March 2, 2023. Join your University of WI-Madison Division of Extension dairy and farm management educators on Thursday, March 2, at 9:00 pm to 3:00 pm to explore strategies for managing high input costs on the dairy farm in 2023. Rising inflation, interest rates, and other production costs pose new challenges for dairy producers this year. Farms can prepare now by knowing their numbers and focusing on small changes than can begin to add up.
Leonard Polzin, Dairy Markets and Policy Outreach Specialist, will be presenting a 2023 Dairy Market Outlook-Spotlighting Supply, Demand and Impacts on Your Milk Check. Polzin will cover what the national dairy herd looks like at the end of 2022, what supply and demand for dairy may be in the coming year and how the hike in interest rates inflation will change your milk check in the coming year.
Regional Dairy Educator, Ryan Sherry, will cover "Tools for Feed Pricing," free tools producers can use to determine which feeds are the best buy. Sterry will also share methods for pricing standing hay and corn silage for the upcoming growing season.
This program will be held in the county board room at the Pierce County Courthouse Annex, 432 West Main Street, Ellsworth, WI. A Zoom option will also be made available to registered participants who prefer to attend virtually. There is no charge to participate, but pre-registration is required. Register online at https://go.wisc.edu/0pxf9k or contact Regional Dairy Educator, Ryan Sterry at 715-531-1950 or ryan.sterry@wisc.edu
Cold Weather and Calf Care
Written by: Ryan Sterry, Regional Dairy Educator and Reviewed by: Tina Kohlman
Winter weather brings new challenges for completing chores on the farm. Calf care is no exception. Calves perform best when we acknowledge their needs change in colder weather and adjust our management accordingly.
Pre-weaned calves can be more sensitive to cold temperatures than adult cattle. The thermal neutral zone ins defined as the temperature at which animals are most comfortable and do not require extra energy to maintain their normal body temperature. A newborn calf maintains its core body temperature from 50 degrees F to 77 degrees F, while a on-month-old calf's thermoneutral zone is 32 degrees F to 73 degrees F. When environmental temperatures are outside this zone, calves will use additional energy to maintain their body temperature. Follow this link for a few good reminders for calf care practices to implement this winter . . .Cold Weather Calf Care
December Dairy E Newsletter
In a recent Extension webinar, Leonard Polzin, Extension Dairy Markets Outreach Specialist, shared his insights for the 2023 Dairy Margin Coverage Program. Enrollment remains open until December 9th, 2022, for interested producers. A recording of Mr. Polzin's presentation is available at: https://youtu.be/371b2P4GkqE. For those not familiar with the program, DMC is a voluntary risk management program provided by the U.S. Department of Agriculture (USDA) and is available to dairy producers. This program helps producers manage risks associated with changing milk and feed prices. The margin protection program utilizes the All-Milk price less a ration cost to produce 100 pounds of milk. DMC ensures a producer-selected margin amount, thus providing milk price and feed price risk management.
For the full newsletter article, please visit this page: December Dairy E Newsletter
Fact Sheet for Pricing Standing Corn Silage
A factsheet updating corn silage pricing guidelines for the 2022 harvest season. Our goal is to provide educational resources for both buyers and sellers to negotiate a mutually agreeable price based upon market conditions and crop yield.
Historically, formulas based on corn plant height and corn grain yield have been used to estimate silage yield. Current data using these methods on modern hybrids is lacking, making the accuracy of these methods unknown.
For more information, visit the UW-Madison Division of Extension Corn Silage Aid webpage: https://cropsandsoils.extension.wisc.edu/articles/tools-for-pricing -standing-corn-silage/.
If you would like a copy of the Fact Sheet, click here: Buying Selling CS 7-18-2022 FINAL
Barron County UW-Extension Office
Barron County Government Center
335 East Monroe Avenue, Room 2206
Barron, WI 54812
Contact: Ryan Sterry, Regional Dairy Educator
Phone: (715) 531-1950
Email: ryan.sterry@wis.edu