Foundations in Horticulture teaches you researched based methods to grow your plants and manage pests.  We introduce a decision making framework used by organic gardeners that focuses on understanding how plant best grow, why pests and problems happen, and how to do our best to keep plant problems from happening.  We emphasize using your brain, common sense, and elbow grease rather than the spray bottle on the plants you grow inside and out.  You really can have healthy plants and a healthy planet at the same time.
For those who are interested in an in-depth UW-Madison, Division of Extension horticulture course the new Foundations in Horticulture course will begin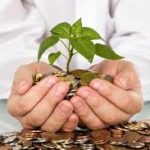 in September for 12 weeks.  Registration deadline is August 13, 2021.  This course is a pre-requisite for the Master Gardener Volunteer program.  Residents of Burnett, Sawyer, and Washburn counties (and adjacent counties) are among the twenty-seven counties eligible for this initial offering.  It will be offered each fall with limited enrollment.
Go to UW-Madison, Division of Extension for detailed information on this announcement.
Master Gardener Volunteer Week, April 5-9, 2021
Join us in celebrating Master Gardener Volunteer Week, April 5-9, 2021.  Master Gardener Volunteers make positive impacts in their communities through hours of community service by answering diagnostic questions, growing and donating food local panties, beautifying community spaces, conducting workshops, and more!!  Master Gardeners work tirelessly to make our communities incredible places to live.
Wednesday, April 7, is "Thank A Master Gardener Volunteer Day."  If you would like to thank a Barron County Master Gardener, you can click on this link, https://docs.google.com/forms/d/e/1FAIpQLSfF0iGiMdlLzo2m1GsbXtitEWOmbJuw5dRw0o81QfitVjA1xg/viewform?usp=sf link and write a short note and submit.
Thank for for taking the time to support our Barron County Master Gardeners!!
Mission Statement
The goal of this organization shall be to encourage, foster, support and promote Horticulture for all Master Gardener Volunteers and residents of Barron County and to promote UW-Extension from which we are founded.

Annual Dues:  $20.00 due in October

Payable to:  Barron County Master Gardeners (BCMG)

Send to :  Millie Seabold, 2173 24th Avenue, Rice Lake, WI 54868
President – Carolyn Swanberg
Vice President – Hali Dessecker
Secretary – Geri Nedland
Treasurer – Millie Seabold
Directors:  Cindy Giguere, Tammy Schutz, Gene Nelson, Carol Kettner
Other Contacts

:

Historian – Carolyn Swanberg

Record Keeper – Laura Cutsforth

Newsletter – Carol Kettner

Sunshine – Jill Keefer

Publicity – Hali Dessecker

WIGMA State Board Rep:  Hali Dessecker
---