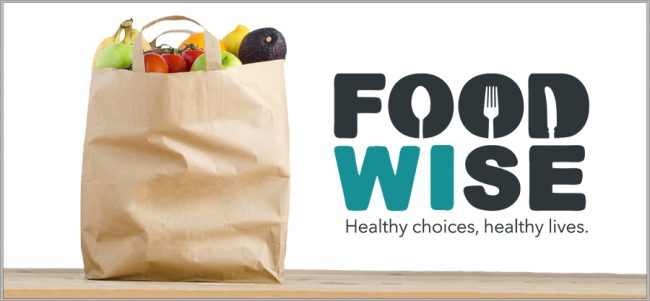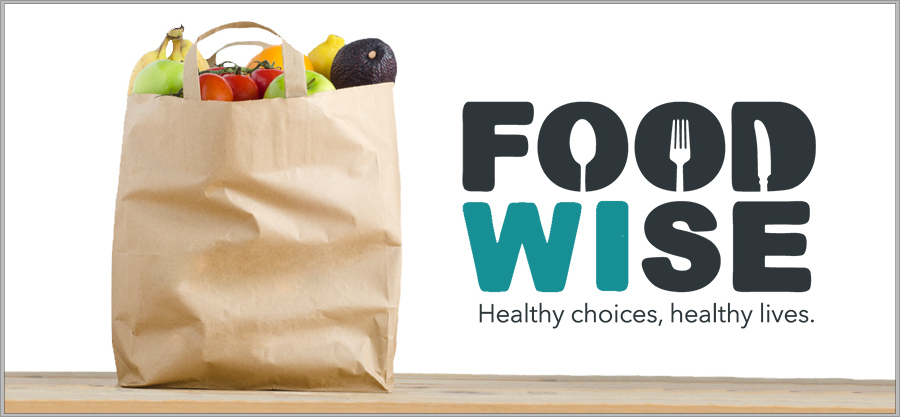 FoodWIse is a UW-Extension nutrition education program that helps limited resource families and individuals choose healthful diets, purchase and prepare healthful food and handle it safely, and become more food secure by spending their food dollars
---
Events
---
FoodWIse Local Impact 2023 for Barron County!
FoodWIse is federally funded by the Supplemental Nutrition Assistance Program-Education (SNAP-Ed) and the Expanded Food and Nutrition Education program (EFNEP). We advance healthy eating habits, active lifestyles and healthy community environments for Wisconsin residents with limited incomes through nutrition education at the individual, community and systems levels. Please take a few minutes to read our FoodWIse Local Impact report for 2023 for Barron County.
Preserve It Fresh, Preserve It Safe
Freezing isn't the only method used to extend the life of meats. Meats, such as beef, pork, venison, bear, lamb or veal, can be canned in pint or quart jars. These can be stored and enjoyed for up to at least 12 months. For more information about canning meats, follow this link: September-October Food Preservation Newsletter.
Preserve It Fresh, Preserve It Safe
National Center for Home Food Preservation strongly recommends not to bake and can cakes and breads in canning jars. The risk of botulism is real and can be fatal. Consumers should not take unnecessary risks with this microorganism. If someone gives you a homemade version of bread or cake in a canning jar, assume it is unsafe to consume and discard the contents and the jar. There is also the risk of personal injury and damage to ovens due to potential glass breakage during the baking process. Canning jars are intended for use in a boiling water, atmospheric steam and/or pressure canners. Canning jars are not designed for the high, dry heat of ovens and jar manufacturers do not recommend this heat treatment.
For more information about canning breads and cake, follow this link: JANUARY – FEBRUARY 2022 FOOD PRESERVATION NEWSLETTER
Making Health and Nutrition a Priority during this Coronavirus (COVID19) Pandemic
There is little doubt that the Coronavirus (COVID-19) pandemic is affecting every aspect of our lives. No one knows how long these virus safety measures will need to stay in place, but it presents a perfect time to protect and improve your health while practicing social distancing. Healthy eating is especially important for keeping your immune system in top condition. Use these links for some steps you can take to eat healthy in the times of COVID and suggestions to make your shopping list before going out to the store.

https://nutrition.org/making-health-and-nutrition-a-priority-during-the-coronavirus-covid-19-pandemic/
https://www.eatright.org/food/planning-and-prep/smart-shopping/creating-a-grocery-list
COVID-19: A Conversation about Vaccines
The recording of the webinar COVID-19: A Conversation About Vaccines is now available from the Division of Extension COVID-19 Response Website. We've created a new webpage for Vaccine Resources and will continue to add resources as they become available. You will also find Dr. Ajay Sethi and Dr. Devlin Cole's responses to frequently asked questions about COVID-19 vaccines (these FAQs are being translated into Spanish).
If you attended the webinar in person or watched the recording, please take a moment to fill out our short evaluation survey. This should take less than 5 minutes to complete.
Please don't hesitate to reach out with questions and/or if there's any additional information we can share.
COVID-19: una conversacion sobre las vacunas
La grabación del seminario virtual (webinar) COVID-19: una conversación sobre las vacunas ya esta disponible en el sitio web de respuesta ante el COVID-19 de la Division of Extension. Hemos creado otra página web donde se pueden encontrar recursos e información sobre las vacunas, y continuaremos agregando mas recursos a medida que estén disponibles.
Por favor dedique un momento para responder nuestra breve encuesta de evaluación acerca del webinar. Esto debe tomarle menos de 5 minutos.
No dude en comunicarse si tiene preguntas y/o si hubiera cualquier información adicional que podamos compartir.
FoodWIse Programming in Barron County
Youth Education
Barron County Nutrition Education teaches youth in both in-school and summer school programming. Education is currently taking place in Rice Lake, Barron, Cumberland, and Turtle Lake elementary schools. Lessons are taught to the 1st, 3rd, and 4 or 5th-grade levels and include learning about: MyPlate, how to choose healthy foods, food safety, and how to be more physically active. Children also have the opportunity to sample new healthy foods and learn how to make healthy snacks.
Adult Education
Adult education takes place a various Barron County locations including; WIC clinics, senior meal sites, the Barron County Day Development Center, food pantries, and parent-school groups. Education focuses on learning how to plan healthy, inexpensive meals; how to foster healthy eating habits in children; simple meal preparation methods and practices, and how to be more physically active.
Take a peak at Waukesha County Extension Food Wise site: https://www.waukeshacounty.gov/UWEX/Foodwise/
---
Reviewed by Barbara Gordon, RDN, LD
Published December 10, 2018
LightFieldStudios/iStock/Getty Images Plus/Getty Images
Enjoying food with family and friends is one of the highlights of the holiday season and while everyone wants to join in to help, too many cooks in the kitchen can result in an increased risk of food poisoning.One in 6 Americans is sickened by food poisoning each year, and while it may involve flu-like symptoms, food-borne illness can cause severe and even life-threatening illnesses. Easy-to-do, safe food handling practices protect everyone in the family from getting sick.
Here are some tips to avoid common kitchen blunders when preparing meals, buffets and even homemade food gifts this holiday season.
Share the Gift of Home Food Safety This Season
Follow these simple steps to properly handle food and reduce your risk of food poisoning:
Defrost carefully. Never allow foods to defrost at room temperature, on the counter or in warm water. Defrost food only in the refrigerator, in the microwave or in a cool water bath with water that is changed every 30 minutes. When defrosting food in the refrigerator, remember to cover raw meat and place it on the bottom shelf so juices won't drip onto other foods. When defrosting food in the microwave, cook it immediately afterward.
Wash hands before, during and after food preparation. Proper hand-washing may eliminate a large percentage of food poisoning cases. Remember to wash hands when switching tasks, such as handling raw meat and then cutting vegetables. Wash hands thoroughly in warm, soapy water for at least 20 seconds.
Keep kitchen surfaces clean.Use hot, soapy water to wash countertops and surfaces, cutting boards, refrigerator door handles and utensils. After cleaning, keep it clean by avoiding cross-contamination.
Use two cutting boards.Dedicate one for raw meat, poultry and fish and the other for ready-to-eat foods, such as fruits and vegetables. Make it easy to remember by using color-coded cutting boards, one for raw meats and one for ready-to-eat foods.
Employ different utensils for different tasks. Use separate spoons and forks to taste, stir and serve food.
Resist temptation.When baking, avoid eating foods containing raw eggs such as cookie dough or cake batter. Raw eggs may contain harmful bacteria that can lead to food poisoning.
Buy and use a food thermometer.It is the only reliable way to determine the doneness of your food and ensure that food is cooked to proper temperatures. (Do not rely on "clear juices" to tell that the turkey is done.)
Refrigerate food within two hours of serving.This helps to prevent the growth of harmful bacteria that can lead to food poisoning. This is especially important when serving buffets. Use a refrigerator thermometer and make sure it's set at below 40°F.
Download the Kitchen Safety Checklist.Ensure your kitchen is ready with the tools and resources you need before the big event.
Are Your Guests at High Risk for Food Poisoning?
While you should always practice safe food handling, some guests might be particularly vulnerable to food poisoning, including older adults, pregnant women, young children and people with weakened immune systems. This may mean taking special precautions and keeping certain high-risk foods off the menu.
Whether you're bringing a holiday dish to the party or preparing the holiday feast yourself, it's important to practice safe food handling and keep in mind the needs of those who may be vulnerable to food poisoning.
Take special care during the holidays to ensure that vulnerable guests avoid high-risk foods, such as raw or under-cooked eggs, raw or unpasteurized dairy products, raw fish or shellfish, raw or rare meat or under-cooked poultry.
Joy to the Leftovers
Holiday meals often bring leftovers. Perishable food should not be left at room temperature for more than two hours. Refrigerate or freeze leftovers within two hours of serving or throw them out. In hot weather, when 90°F or above, toss within one hour of serving. Use an appliance thermometer to check that the refrigerator is cooling to 40°F or below and the freezer is 0°F or below.
Store leftovers in shallow containers (2 inches deep or less). Remove turkey from the bone and store it separately from the stuffing and gravy. Slice breast meat; legs and wings may be left whole. Use turkey within 3 to 4 days; stuffing and gravy within 1 to 2 days. Reheat leftovers to 165°F.
When in doubt, throw it out!
Download: The Holiday Helper Tip sheet.
Reviewed November 2018
Tags
Eat Right – Academy of Nutrition & Dietetics
Summer Food Safety
Brochures
Coalitions
Related Links of Interest
If you have any questions regarding FoodWIse in Barron County, please contact:
Kathy Splett
Barron County – UW Extension
335 E. Monroe Avenue, Room 2206
Barron, WI 54812-1540
Phone: 715-537-6381
Email: kathy.splett@wisc.edu