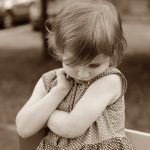 Due to COVID-19 Parents Forever Class is being offered via Zoom and the cost has been reduced to just $20.00.
Parents Forever is a 3-hour "co-parenting" class for parents in the process of divorce, already divorced, or never married but separating.
The dates are:  January 12th, March 11th, May 13th, July 15th, September 16th, November 18th.
Time:  6:00 – 9:00 pm.
Location:  Online via Zoom.
Please contact Missy Bablick if connectivity is a concern and you require accommodations.
Cost:  $20 cash or check
Register now for the next Parents Forever Class.  Registration link: https://forms.gle/nEmazsLmVQBW6yfV9.   Questions, contact Missy Bablick at 715-537-6254 or missy.bablick@wisc.edu.
This class will help parents:
 Describe the family transition journey and how each family member will be affected.
 Recognize the role of self-care, parent-child relationships, and co-parenting in child well-being.
Identify internal and external resources and strategize how to leverage these resources to promote resilience for all involved.